Ferrari 308 GTS
Information Site

Factory Visit 2002
All pictures taken inside main production facility (and one from engine bay) using small digital spy cam, under difficult circumstances, so no apologies will be made regarding slightly dubious picture quality. Remember, no picture are allowed inside factory.
These photos were taken at a time when the Enzo was not even available to view anywhere else ... these shots of the Enzo are some of the first the world ever saw !
DISCLAIMER : These pictures where NOT taken by myself, I am simply posting them here as storage space for the individual who owns these images.
Footnote 2003 : The person who took these photos (repeat, not myself !) went back the next year to the factory. However this time they were not so lucky ... a mechanic spotted the spy camera, and the chap was busted ! He was hauled into the PR office, given a telling off, and had to delete all photos from the camera. So, let this be a lesson to us all, and don't be tempted to try and take your own camera into the factory !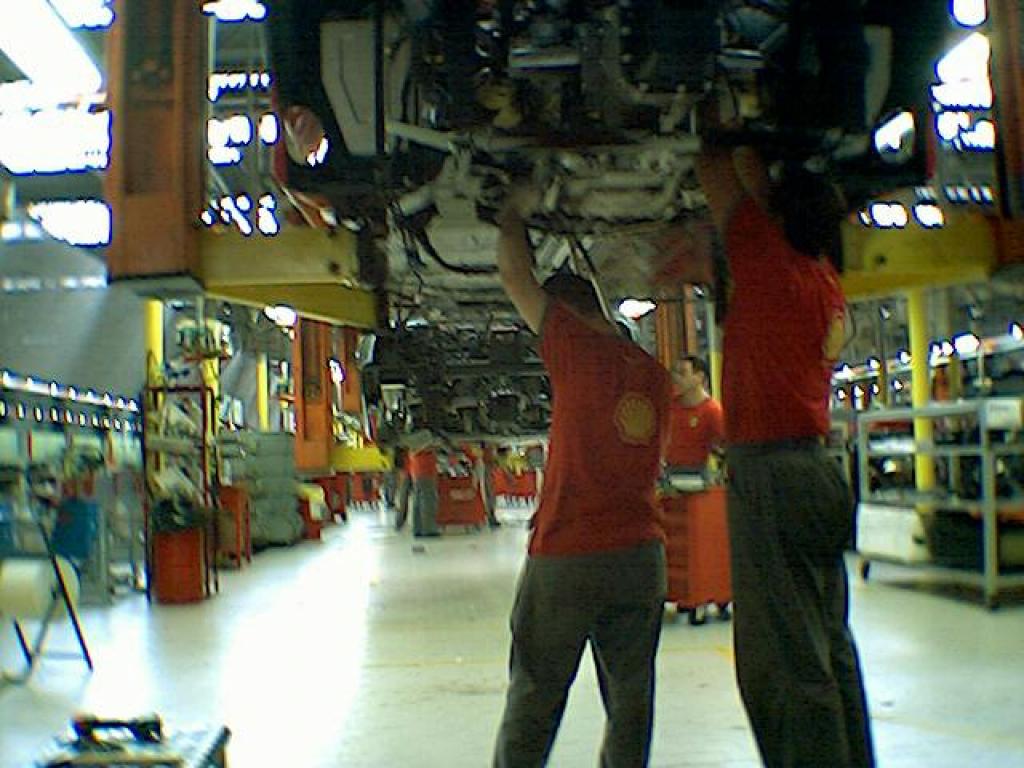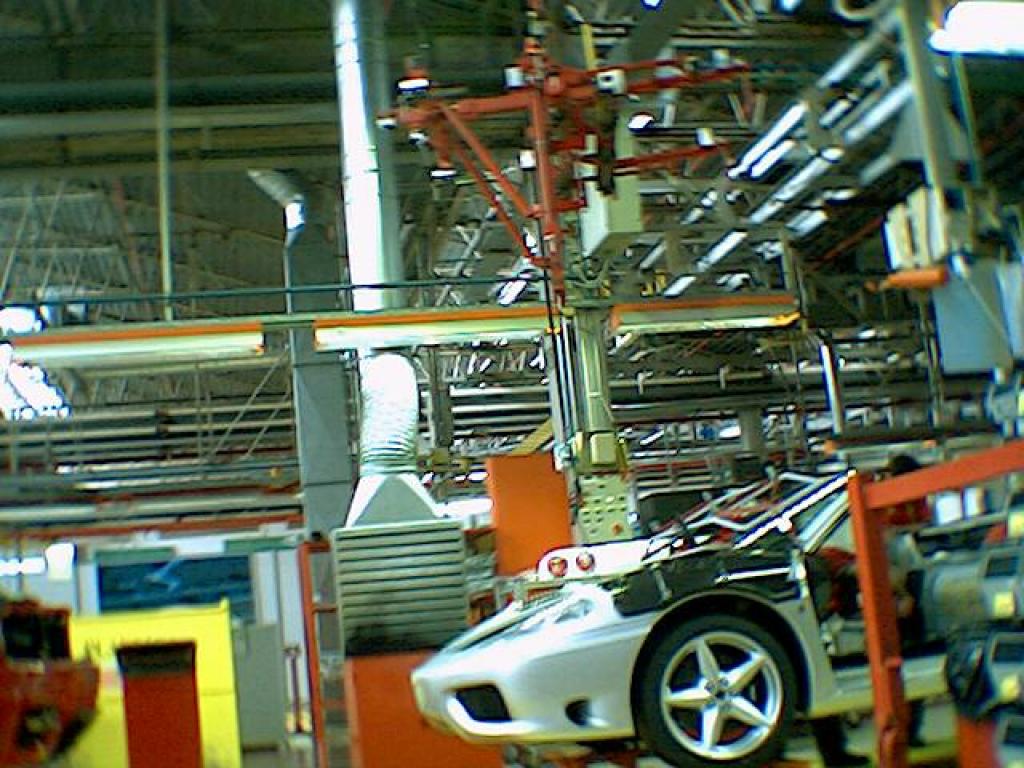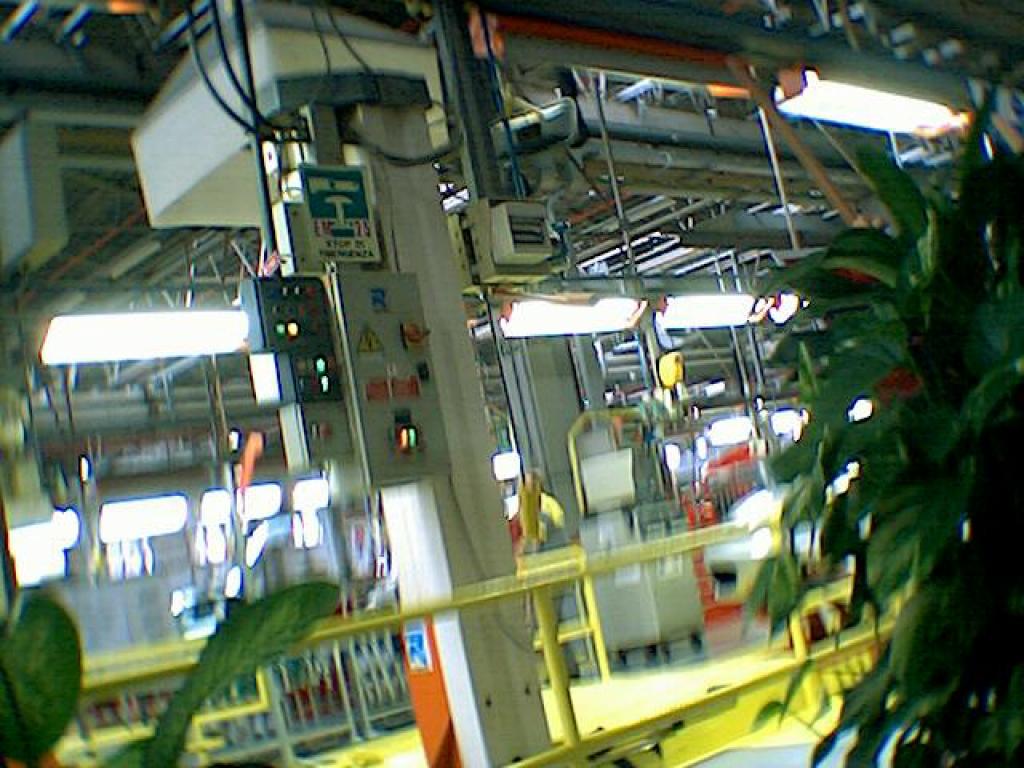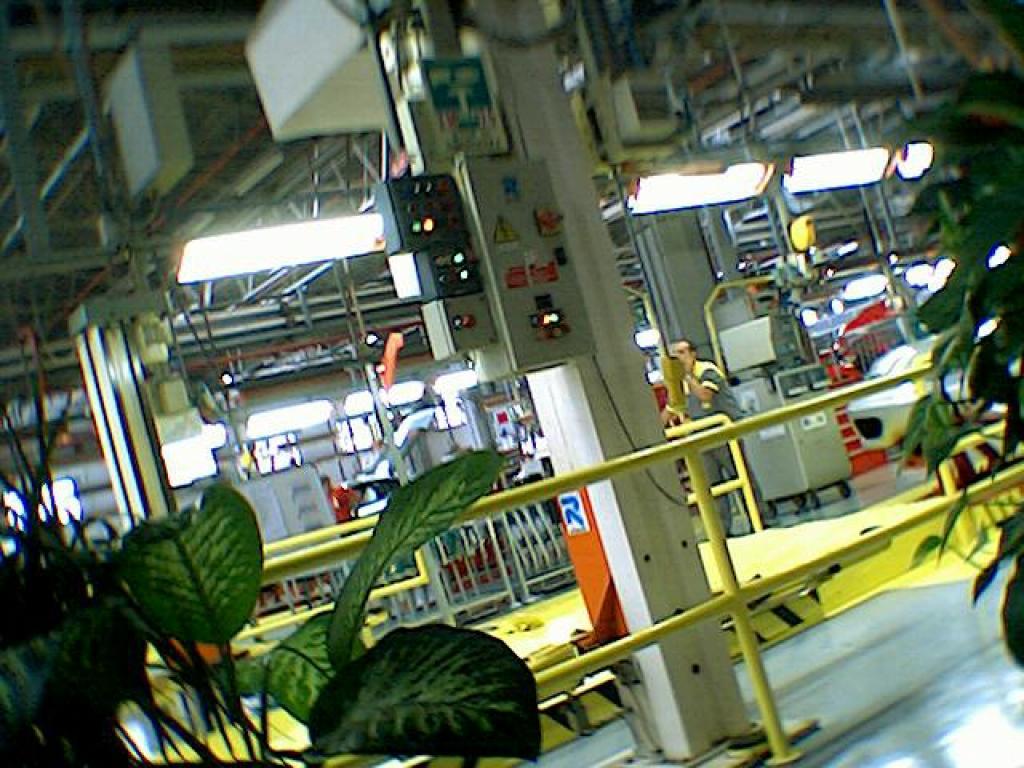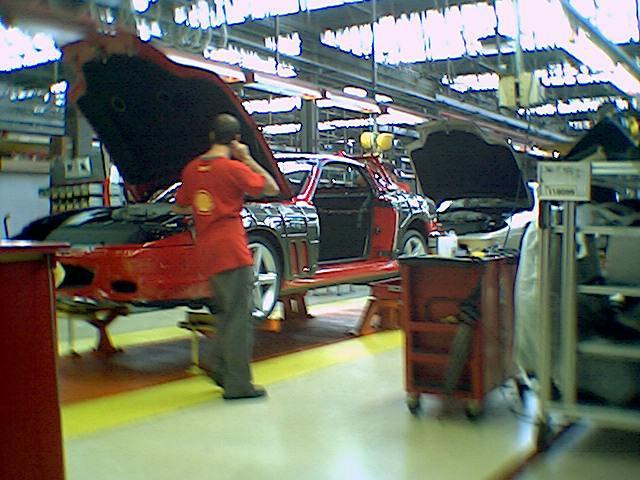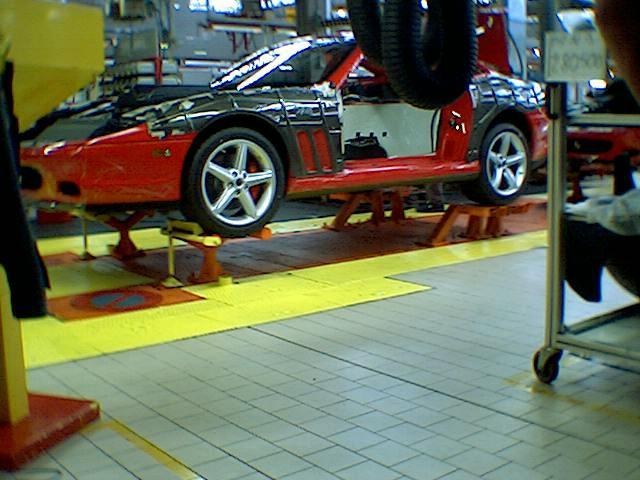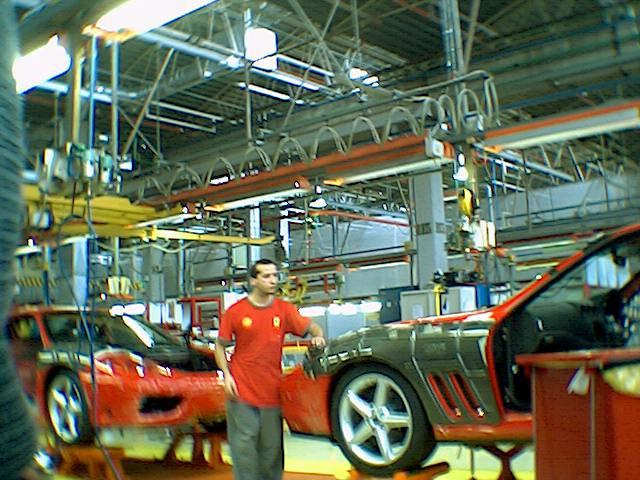 Note the RHD car in the above shot. Destined for the UK ? Wonder who owns this car now ...